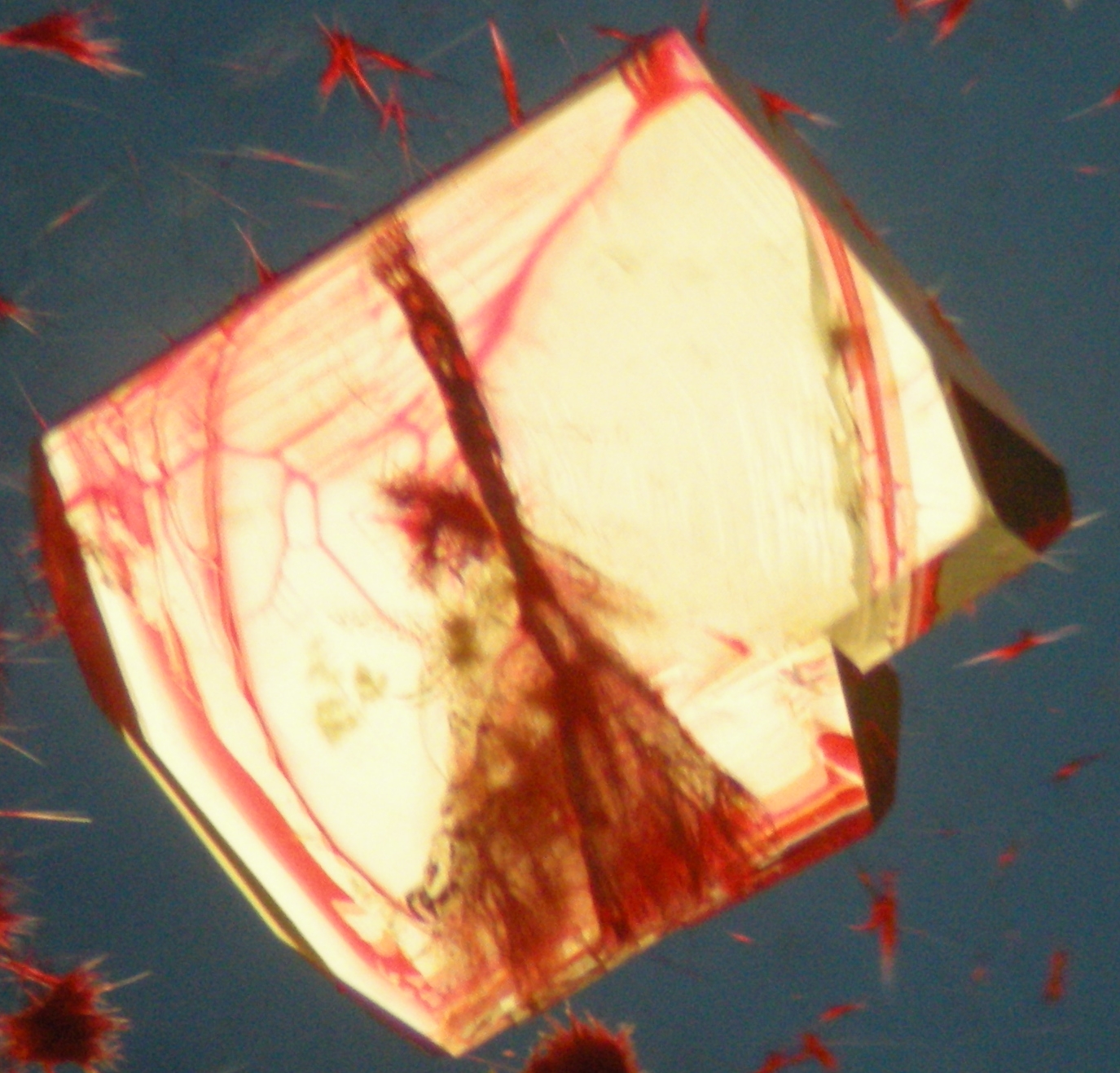 Defect Engineering with Dye Additives
Imaging technique used: Optical microscopy, an Infinity 2 microscopy camera fitted to a Leica DM1000 microscope.
Pharmaceutically relevant Piroxiam with dye additive Eosin Y | Slow evaporative crystallisation methods were used. A volume defected lattice was engineered with dye additive Eosin Y. The image displays liquid inclusion channels that contain Eosin Y inside a crystal of Piroxicam (host).