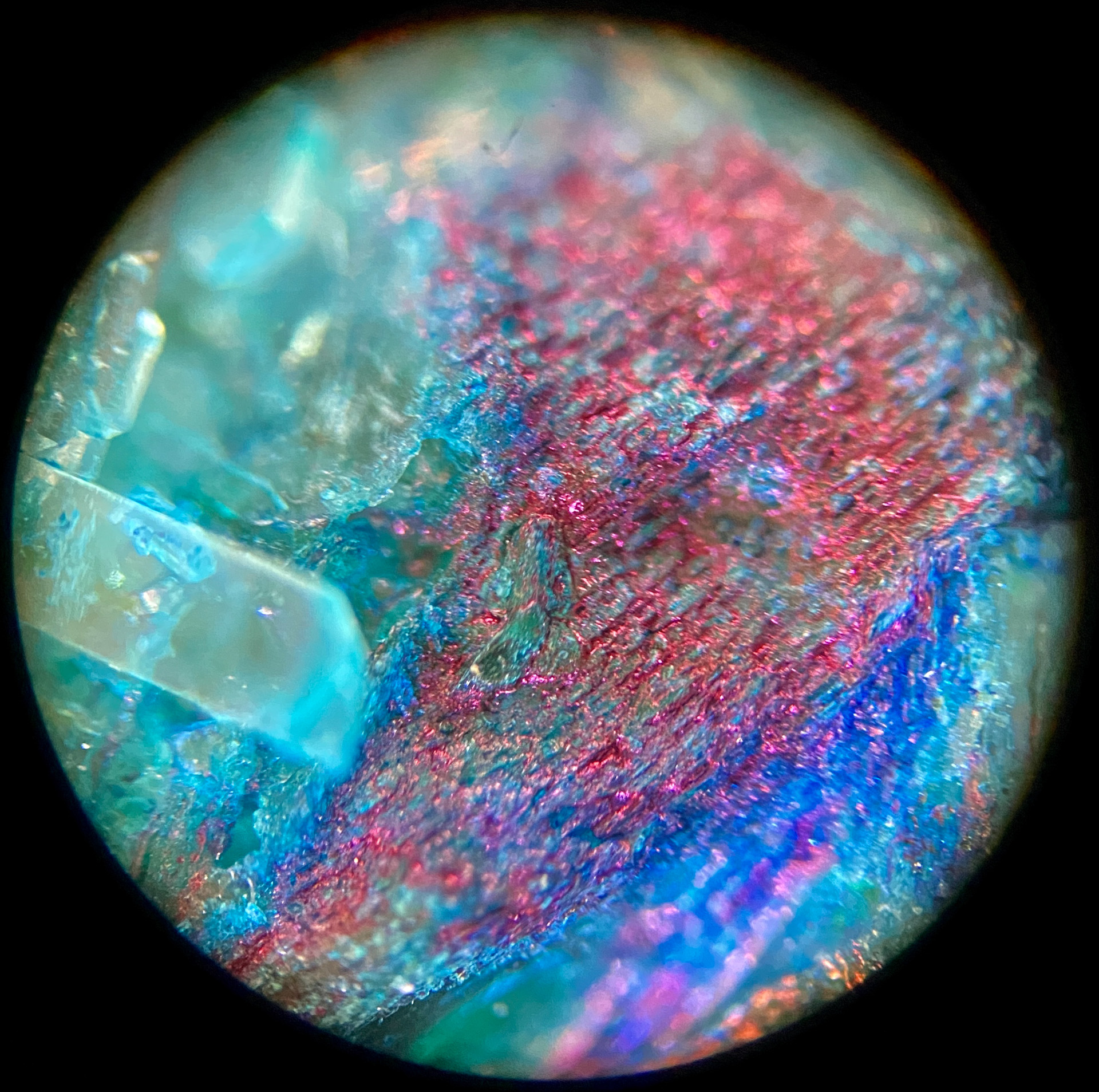 The Contrasts of the Cosmos
Imaging technique used: Photographed with a 'Telmu' microscope with a '4X' lens and a 'WF 10X' eyepiece, and a mounted iPhone 11 in the 'Camera' app.
The crystalline structure of a mixture of two batches of solute Monammonium Phosphate. With green and blue food colouring. | Additional lighting from another iPhone (Torch).