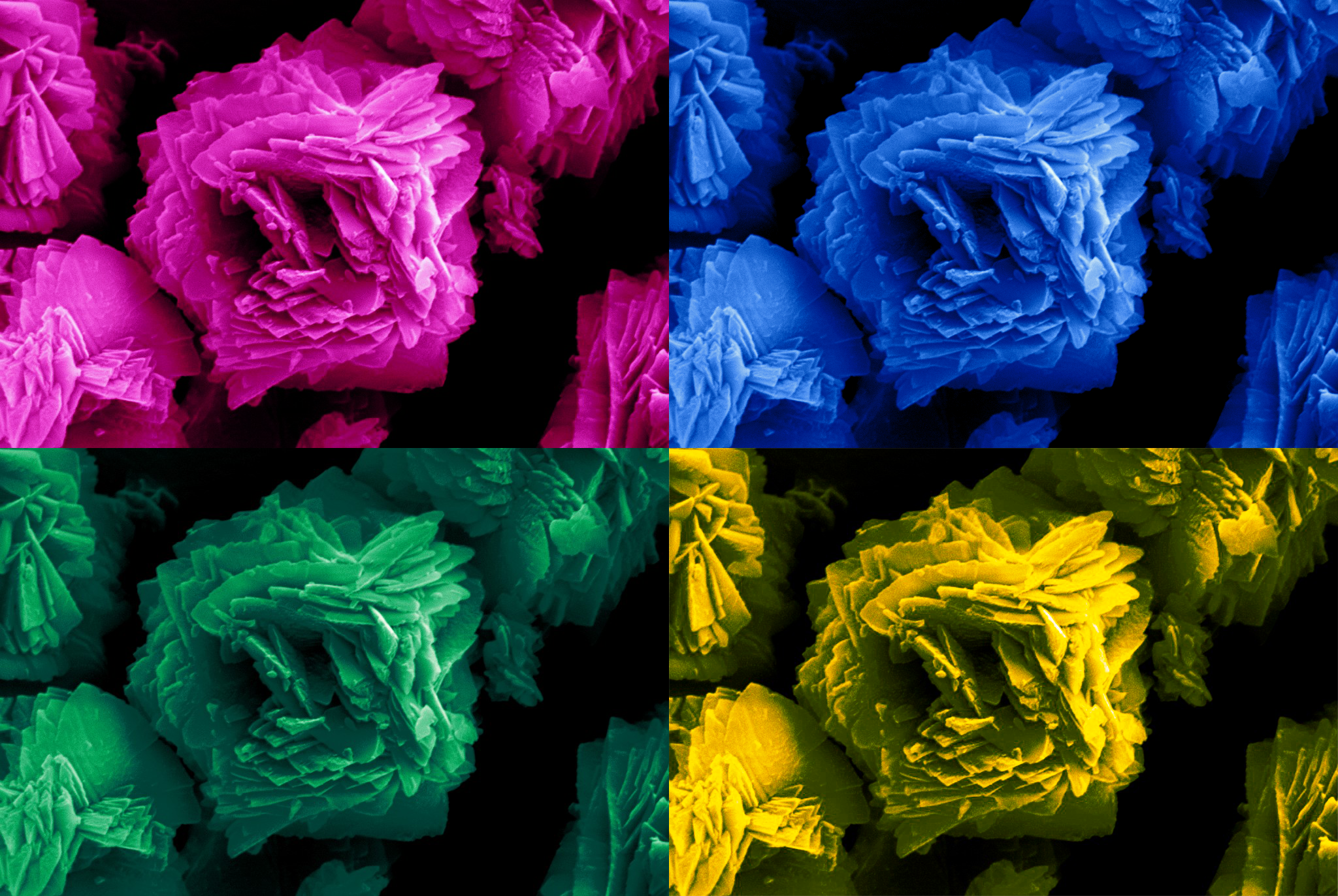 2nd shared Prize
Entry: #4 (2nd Prize)
Contestant: Paolo Lucaioli
Affiliation: Thermo Fisher Scientific Cork (Ireland)
Object Imaged: Pharmaceutical Active Ingredient (no name available for confidentiality reasons)
Conditions: Confidential
Image taken with: Scanning Electron Microscopy (SEM) with Secondary Electron (SE) detector. The original image was then elaborated with Photoshop.
Description: It is well known that crystallisation is often regarded as more of an art than a science. If this "questionable" definition might be justified by the difficulties encountered during the development of some crystallisation processes, it is indeed correct to say that crystals can be considered real artworks. For this reason, I decided to present this artistic interpretation of an extremely eye-catching image acquired with a Scanning Electron Microscope (SEM), inspired by Andy Warhol's series of technicolour silkscreens titled "Flowers". The original image was taken during a wide physical properties characterisation of an active ingredient that encountered issues during the formulation stage.
The crystalline particle shows a rose-like morphology known as "spherulite". This habit is often found in nature and is represented by radial distribution of crystals (in this case plate-like primary particles) generating a complex structure, rich in pores and cavities. The relative dimensions of the spherulites strongly affect many physical properties, such as specific surface area, bulk density, compactibility, etc. Variation of these properties translate to downstream effects that can impact both the manufacturing process (e.g. powder transfer, filtration, tableting, etc.) and the performance of the API (e.g. stability, dissolution, bioavailability, etc.).